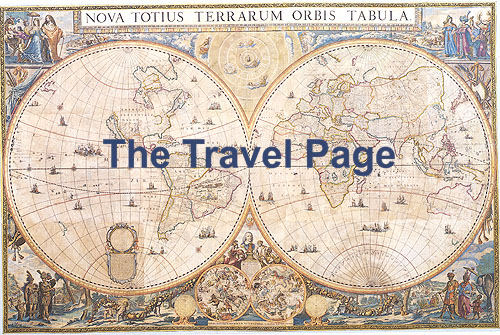 ---
A Collection of Pictures and Travel Related Information
Traveling is my new found passion, and I just can't seem to get enough. I've rearranged everything in my life to accomadate travel and going on long trips. The longer the better. The only thing that stops me taking a year and going around the world is money. And soon enough I'll fix that too. :)

Since I am a fairly serious amateur photographer, doing lots of traveling means some interesting pictures. Not that I consider generic photography a sin or something. But I sure can say IMHO that the bulk of the pictures I've seen people take are outright bad. A very interesting website on the subject can be found at photo.net

Each page has a number of pictures and may take a while to load. I like high resolution pictures and think it is worth the wait. The above travel pictures are only a few of my collection and as time permits I'll post more. Enjoy.
---
Good Travel Links
Exchange rate card - Printing out a table of exchange rates at a reduced size can make a handy wallet reference. This can be very convenient if you plan to visit a number of countries.
Eagle Creek Equipment - High quality travel gear that is flexible and well thought out. It will cost you a bit more, but after you break a strap or handle far away from home, you will decide to save money elsewhere. :)
Renting & Driving a Car in Europe - Some of my experiences after a number of car rentals and some ideas on how to avoid problems.




This site is always under major construction.....
em@nsol.ca
---
sponsor:nsol.ca