The Island Paradise of Barbados
---
---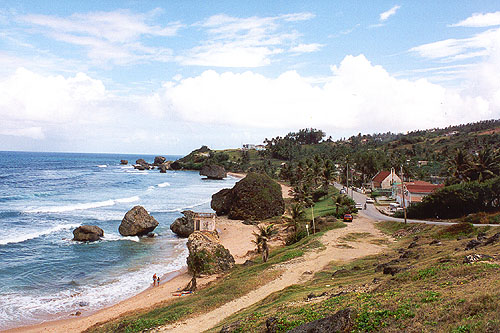 Bathsheba - On the north east side of the island facing the Atlantic. In this area rough seas are the norm and swiming is not a good idea, unless you want to get carried out to sea....
---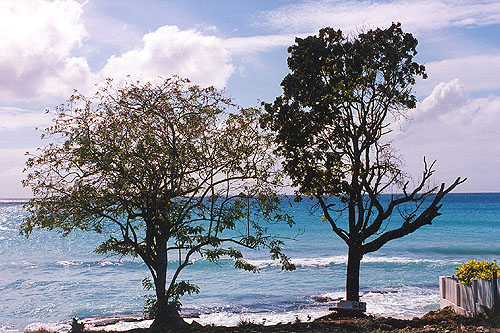 Trees - A couple of trees that I found interesting. Shot against the sea and with the afternoon sun made for a nice picture.
---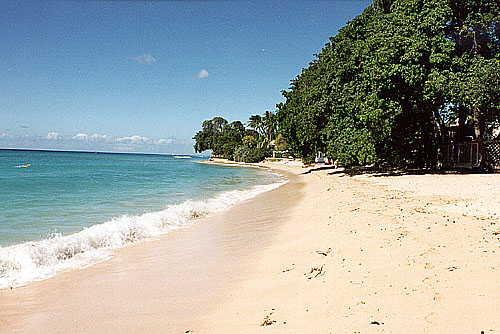 Beach near Gibbs Glade - This beach is on the west side of the island, just south of the very popular Mullens beach resort. Swiming here is probably as good as it gets.
---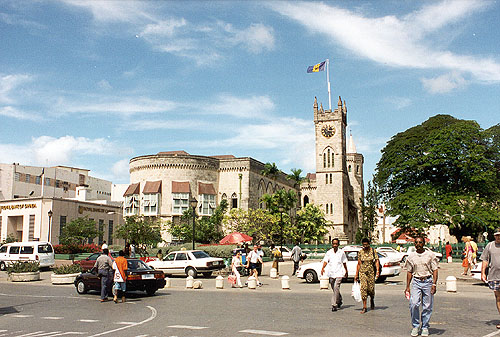 Bridgetown - The island Capital of Barbados, is also a deep water port city with a number of cruise lines visiting each year.
---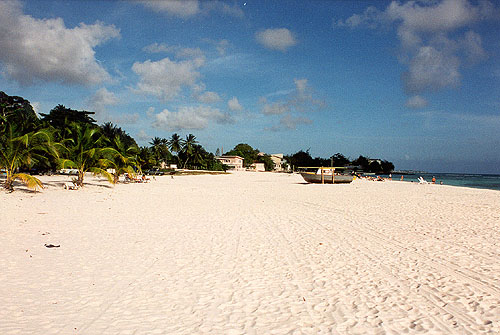 Beach - On the south side of the island. Lots of hotels are near by and is the most touristy place on the island.
---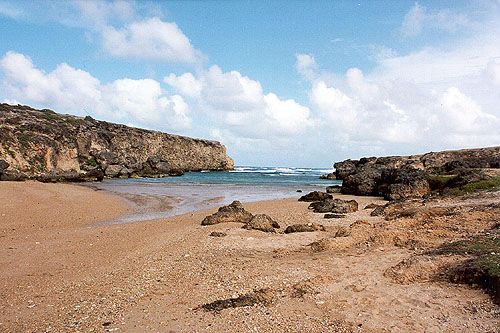 River Bay - In the parish of St. Lucy's, near the northern most tip of the island. Very rough seas and an almost desert like climate are typical.
---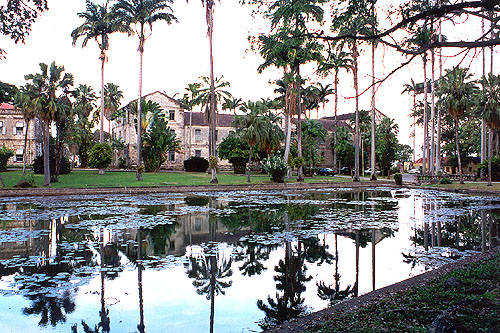 Codrington College - Used for many years in the early colonial period of Barbados for teaching the children of plantation owners that lived in Barbados.
---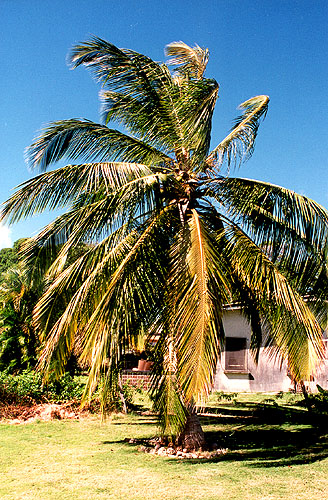 Palm Tree - In my aunt's back yard.
---
email the photographer

Host:Numerical Solutions