PC pump control boxes:
Typical PC pump control box installation for three drive heads. In many cases, wells that are drilled close to each other will have all the controls at a common point. This facilitates installation and operation.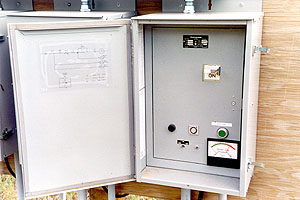 PC pump control box:
The Westinghouse VOP3 control box with a Simpson amp meter and high current shutdown switch. While measuring current is a poor way to protect this type of load, it is better then nothing. Current varies nonlinearly with load making it difficult to predict the actual torque output of the motor (that is, with out the factory current draw vs load charts). Torque being the principle parameter in protecting both the drive head and the rod string.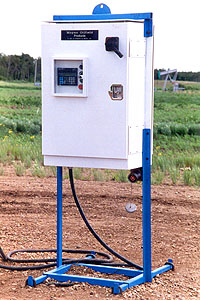 VFD PC pump control box:
A prtototype VFD control box made by Allen-Bradley & Moyno.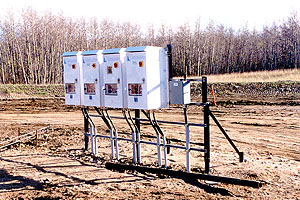 VFD PC pump control box:
A group of four VFD control boxes made by Power one & Unico, and sold exclusively by Weatherford.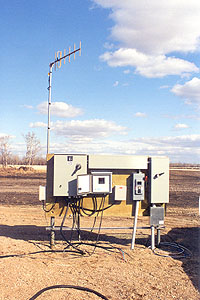 PC pump control box: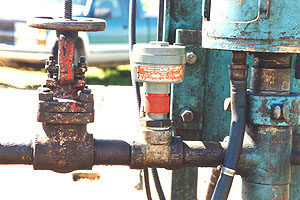 High Pressure Limit Switch: This switch protects the pump from working against excessive flowline pressures. It operates by breaking the control circuit of the motor starter. The Numerical Solutions PCP controller uses a pressure transducer to replace this simple mechanical switch to provide a low pressure shutdown as well as maintenance free operation.

---